Reasons for ZHENGYE TECHNOLOGY To Be Hot on 2016 HKPCA
2016-12-14
Do you in need of getting high-quality QR code marks on PCB for tracing and quality control,then you cannot miss ZHENGYE TECHNOLOGY Online QR code PCB Laser marking machines.With the expanding market in southeast Asia,ZHENGYE TECHNOLOGY has become China top 3 equipment supplier to many PCB Manufactures. This year, ZHENGYE brought its new online QR code laser marking solution ,digital legend inkjet printer, loading and unloading hole checker,TDR impedance tester and pcb consumables for PCB industry on 2016 HKPCA&IPC.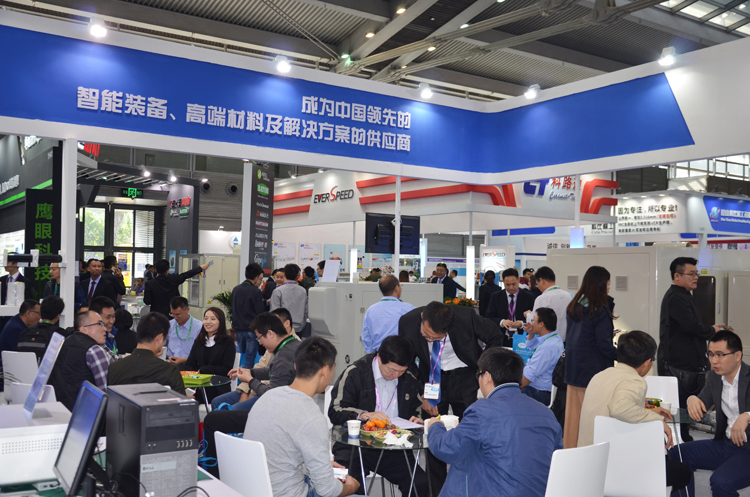 ZHENGYE TECHNOLOGY' s Booth at 2016 HKPCA show
PCB Laser Marking Machine PCB-0404/PCB-0707/PCB-0909 series is an online compact automatic board marking system available on white oil, green oil, black oil and other inks and copper surface of PCB.PCB Laser Marking Machine is capable of marking human readable characters, bar code and 2D matrix directly on the substrate such as PCB for traceability and quality management.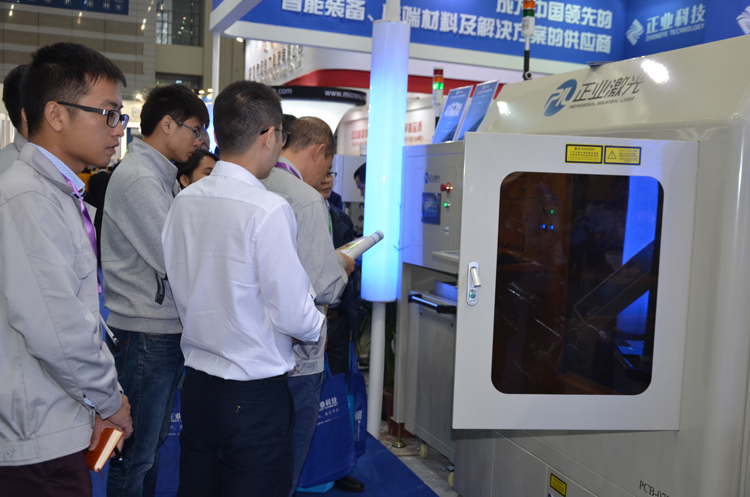 Visitor's attention on the online PCB 2D bar code laser marking machine
Legend inkjet printer become a star product at HKPCA. The PCB legend inkjet printing is now possible with digital process, eliminating stencil and mask photo tool preparation setup.Film and stencil can now be completely removed from the factory, and years of training highly skilled worker is no longer necessary.The legend inkjet printer is popular at South Korea and Taiwan.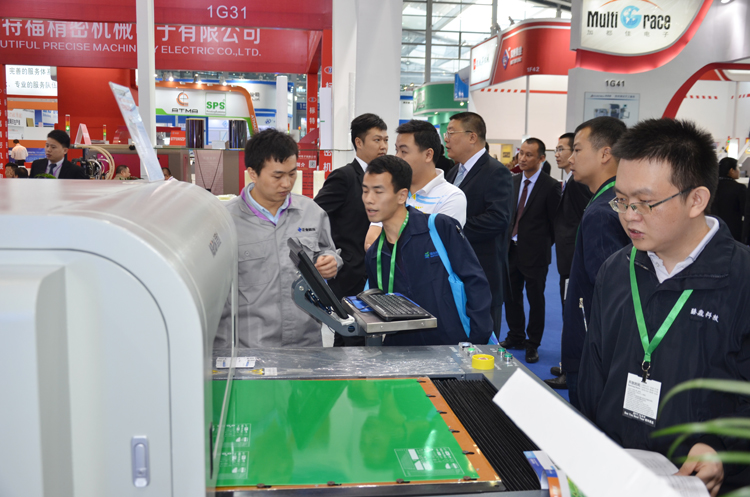 Visitor's attention on the legend PCB printing machine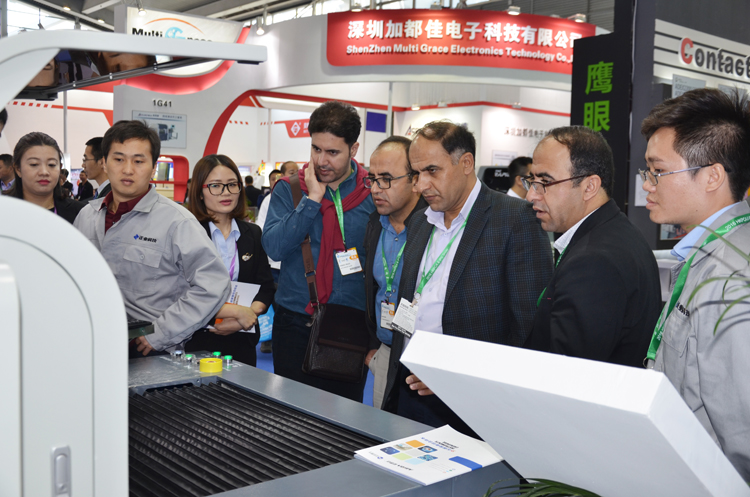 Overseas Visitors are inteste in the PCB legend inkjet printer
Loading and unloading holes checker is popular for many multi layers PCB Factory. And ASIDA brand TDR impedance tester is suitable for high frequency circuit impedance test and S parameters test for PCB manufactures.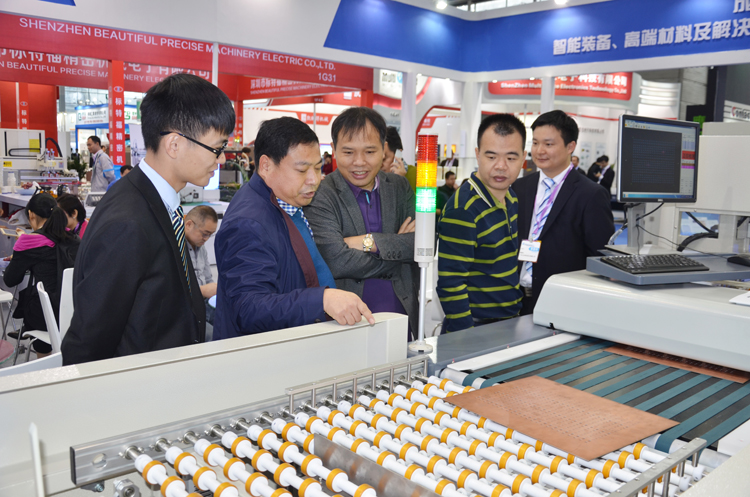 Visitors are quite interest in hole checker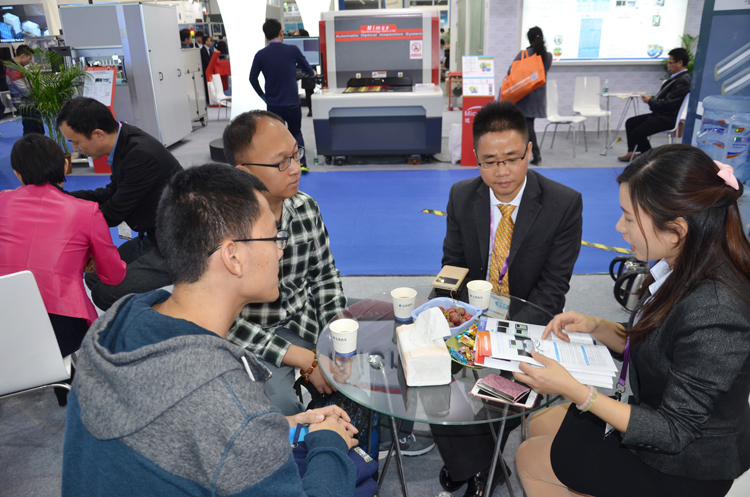 Overseas sales engineers negotiate with visitors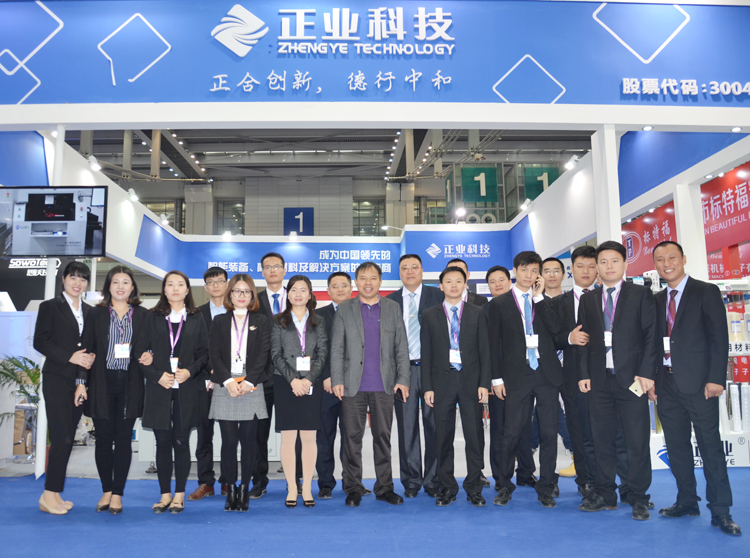 ZHENGYE Team at 2016 HKPCA Show
ZHENGYE TECHNOLOGY takes customer satisfaction and quality manufacturing seriously .See you next year in 2017 HKPCA&IPC again.
Previous Article:Guests Of CPCA&JPCA Fall Conference 2016's Arrival At Zhengye Technology Next Article:Guangdong Zhengye Technology Have Attended CPCA SHOW 2016
Back to list